About Us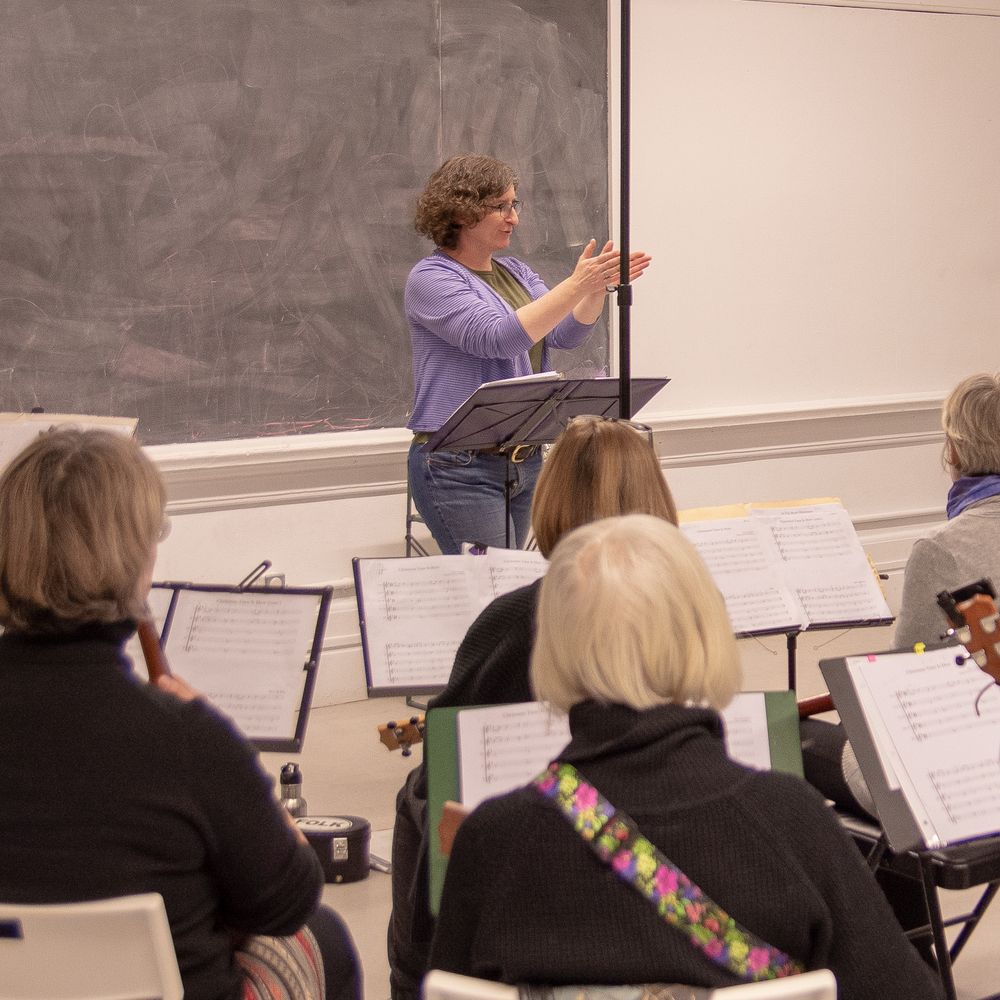 The Ukulele Orchestra of Toronto (Ukes of T) is a learning ensemble led by Eve Goldberg. The group includes members with a wide variety of playing experience-- from advanced beginners all the way to veteran ukers! We play most music using written music notation (scores) and some music by ear. All our music has easier and harder parts so that everyone has a part that suits their playing abilities.
Since the beginning of the pandemic, we have been meeting every two weeks on Zoom, but beginning in January 2023, we will be rehearsing IN PERSON on alternating Tuesday nights in downtown Toronto, with an option to participate virtually if you prefer. We perform at community events around the city.
Eve Goldberg, the founder and artistic director of Ukes of T, is a folk/roots performer and music educator based in Toronto. In addition to leading ukulele workshops at festivals, camps, and schools across Canada and the US, Eve is the founder of the Parkdale Ukulele Group, which provides a group setting for learning ukulele in the Parkdale neighbourhood of Toronto.
Events
The Ukulele Orchestra of Toronto usually performs live once or twice a year. Since the beginning of the pandemic, we have been creating virtual performances of the songs we are learning. Watch this space for upcoming events!